M.B.B.S., FRACP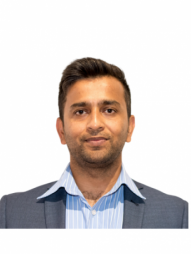 Dr Dileep Mangira is a consultant gastroenterologist with special interest in interventional endoscopy. He completed his Physician and Specialised Gastroenterological training at the Flinders Medical Centre in Adelaide and undertook 3 years of advanced fellowship in interventional endoscopy at The Alfred Hospital and Western Health in Melbourne.
He underwent special training at the Portugese Institute of Oncology learning endoscopic resection (Endoscopic Submucosal Dissection) of early gastric, oesophageal tumours and colonic lesions, and was admitted into the Royal College of Physicians in 2017.
Dr Mangira is currently completing a PhD at the University of Melbourne in collaboration with Western Health working on endoscopic advancements towards safe polyp resection. He holds processional membership with FRACP, ASGE and ESGE.
His specialist areas are diagnostic and therapeutic gastroscopy and colonoscopy, endoscopic mucosal resection (EMR) of the oesophagus, stomach, duodenum and colon, endoscopic ultrasound (EUS), ERCP, luminal stenting, endoscopic submucosal dissection (ESD) and balloon assisted Enteroscopy.
Consultation locations:
330 Police Road, Noble Park North
Epworth Richmond
Epworth Box Hill
Endoscopy location:
Knox Private Hospital
Epworth Richmond